Reunion Details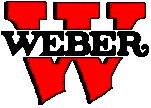 Weber High School Class of 1980
"The Class with Class"
Believe it or not, it has been 30 years since our graduation and our 30-year reunion is just around the corner.
The reunion dates are August 20 & 21, 2010. The following activities are planned for the reunion:
** It's the "Class of 80" Alumni Night! **
August 20, 2010 5:00-9:00 pm
Weber High School Commons
Cost: Early bird - $5.00 per person Dress - Casual
After Aug 1, 2010 - $7.00 per person
Light snacks and water will be provided and there will be plenty of time to visit.
A photographer will take a panoramic picture of all 1980 classmates who are present. We need at least 25 people to prepay for the picture; otherwise the picture will not be taken. The cost of the picture is $22.00 and this includes shipping and handling.
5:00 pm Check-in 7:30 pm Class panoramic picture taken
($22.00 to purchase, includes shipping & handling)
Come and hang out in the commons with the best and renew "old & young" friendships.
** Toads Fun Zone **
August 21, 2010 11:00 am to 2:00 pm
1690 West 400 North, Ogden, UT
Take I-15 Exit 346
Cost: Early bird $20.95 per adult, $17.95 for children 11 and under
After Aug 1, 2010 $22.95 per adult, $19.95 for children 11 and under
This price includes a 3-hour unlimited ride pass, $5.00 for the arcade, and lunch!
Bring your family and have a fun day playing miniature golf, laser tag, or challenge them to a race on the race track. Several other activities are also available. For more information about the available attractions visit ToadsFZ.com.
You are welcome to come just to visit with old friends, even if you do not want to buy a pass!
** Reunion Dinner **
August 21, 2010 6:00 pm to 12:00 pm
Timbermine Steakhouse
1701 Park Blvd, , Ogden, UT Dress - Business Casual
Cost: Early bird - $35.00 per person
After Aug 1, 2010 - $40.00 per person
Bring your partner or come by yourself for an evening of food and fun. There will be a social hour from 6:00 pm to 7:00 pm. Dinner including New York steak and teriyaki chicken, salad, baked potato, roll, dessert and drinks will be served at 7:00. A cash bar will be provided. We will have a short program and lots of time to mingle and visit with old friends. A sauteed vegetable plate is also available for those with special dietary needs for $20.00 per plate (This also includes the side dishes mentioned above.)
We have planned this variety of activities to fit all interests and budgets. We do not expect you to participate in all of them, but hope you will be able to enjoy one or more of the activities.
To join us and take advantage of our early bird rates, please mail your registration or register online by August 1, 2010